Supporting our community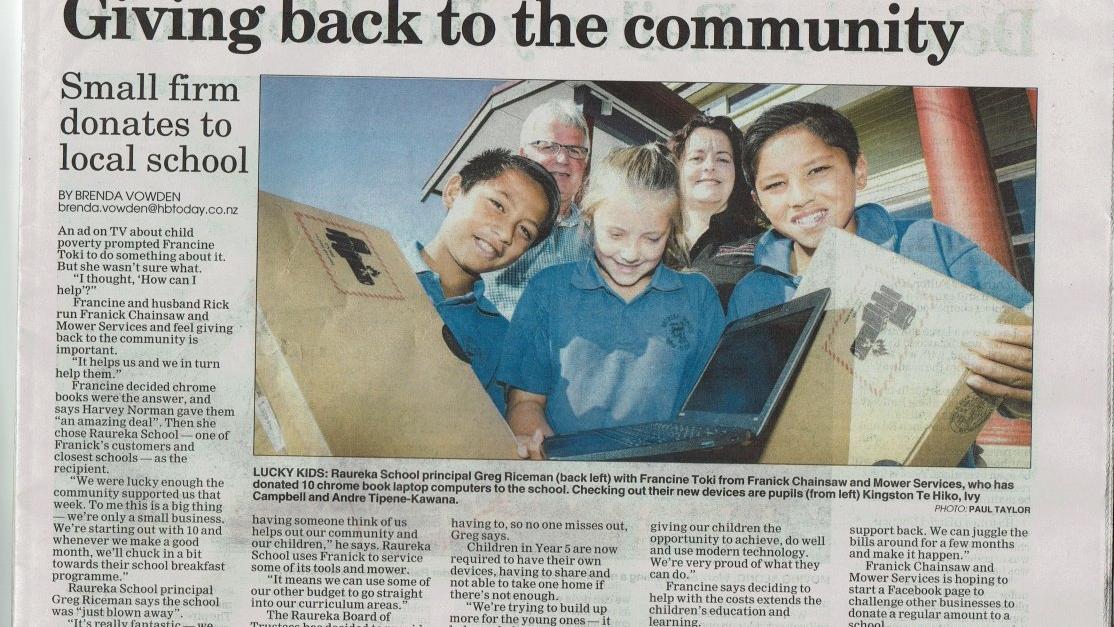 At Franick Outdoor Power Equipment Specialists we are proud to support our local community. It's a no-brainer, the community supports us, so it only seems right to see that support returning to our community.
So we donated 10 Chrome books to Raureka School
Why?
Child poverty is a REAL concern to us, to NEW ZEALAND! A lot of things contribute to this, day to day school fees and the need to keep up with technology can be a huge part of this. So Franick Outdoor Power Equipment Specialists thought we would help eliminate some of the cost and, with the help of Harvey Norman giving us a great deal, we have managed to donate 10 chrome books to the school. This will allow students to become familiar with different forms of technology and prepare them for the school years ahead. Not leaving them on the 'back foot'.
Franick Outdoor Power Equipment Specialists appreciate the support our community gives us. We wouldn't be here without our community and you deciding to shop local, we recognise this and regularly look for ways to give back to you, our community.